SAY GOODBYE TO

PREMATURE EJACULATION
Clinically proven treatments for premature ejaculation from just R150 a month
of men in the SA will experience premature ejaculation
is considered the typical definition of premature ejaculation
men will have experienced premature ejaculation
Discreet and Confidential
What is premature ejaculation?
Premature ejaculation is when ejaculation occurs earlier than desired, often within 1 minute of penetrative sex. It's characterised by an inability to delay orgasm to the extent that it causes bother or frustration to the patient and/or their partner.
Yes. Although no single treatment works for everyone, many men can be treated successfully through over-the-counter topicals, prescription medication, behaviour modification, or a combination of these treatments.
First, a doctor or nurse practitioner will evaluate your medical information to determine if treatment is appropriate. If prescribed, we'll deliver your treatment in discreet, unmarked packaging.
​Convenient, over-the-counter wipes clinically proven to help you last longer in bed. Just apply Apexman delay wipes to the most sensitive parts of your penis, wait five minutes to dry and you're ready to go.

The solution in Apexman's delay wipes reduces overstimulation without eliminating sensation altogether, improving your endurance. Get started for R150/month on a quarterly plan.
Increase endurance by 340%
In a 2017 study, 82% of participants using benzocaine wipes were no longer considered to have PE at the end of two months.

In fact, the time to orgasm during vaginal intercourse was just 75 seconds at the start of the study, but nearly three minutes after one month and 5.5 minutes at the two month mark. That's a 340% increase.
Benefits of using Apexman delay wipes
Our wipes are delivered in unmarked packaging, fit in your pocket and leave no scent or taste after drying
You're ready to enjoy more satisfying sex five minutes after application
Your partner will love wipes because they get all the positive effects and none of the desensitisation
Frequently asked questions
What good is being efficient if we're not doing the right things?
---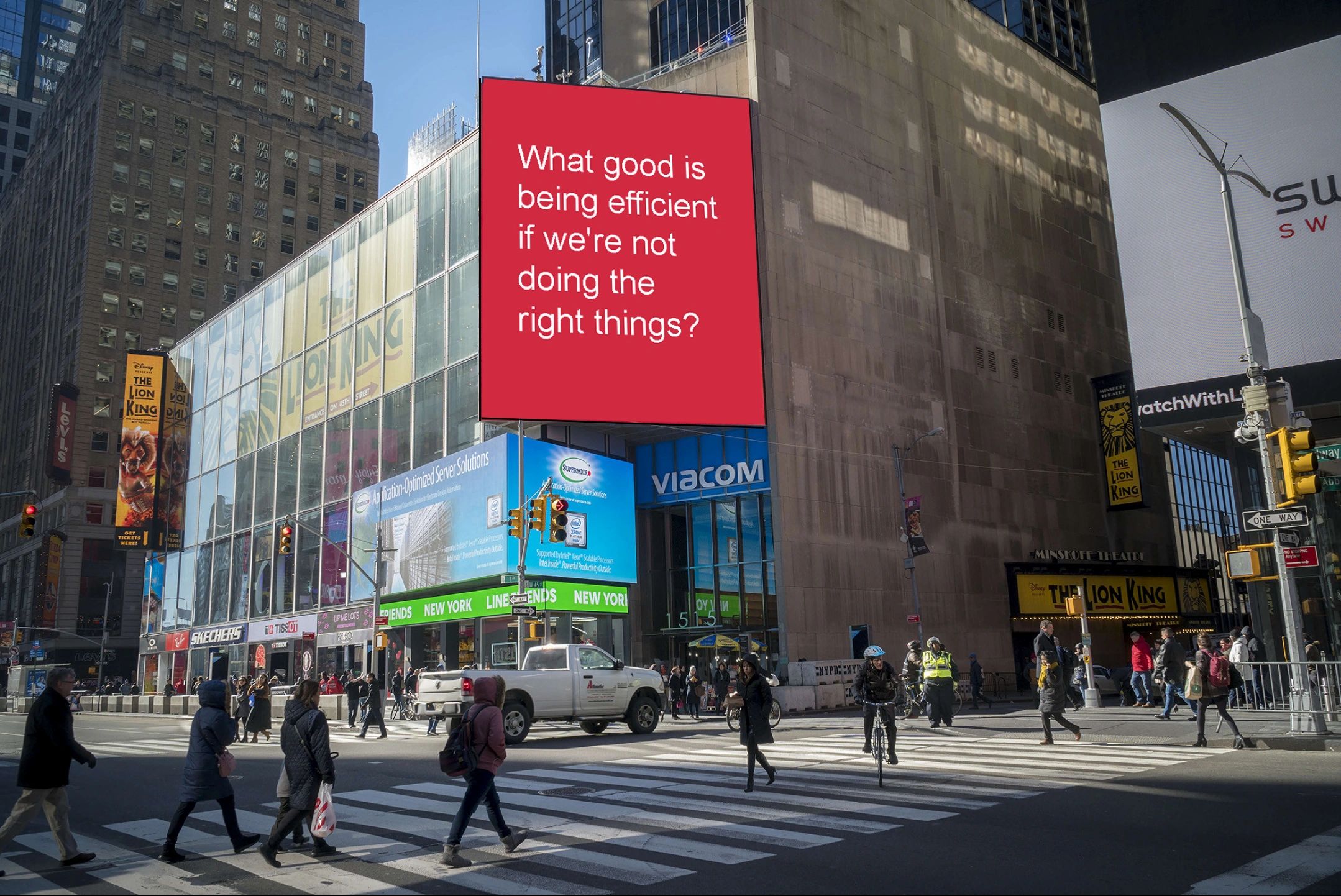 We live in the era of efficiency. Businesses are cutting back their staff and dollars, procuring robotics, or cutting corners to make more with less. How often do these subtractions bring us back to more additions and multipliers after some time? What good is being efficient if we're not doing the right things?
---
What if we can create a situation that caters to both?
---
Where does effectiveness fit into the equation? Where efficiency is for short term gain and savings, effectiveness is the path to long term sustainability. Make your organization effective with the help of smart tools, based on the following overarching pillars: Analyze the Culture Define the Strategy Measure the Impact
---
Our 3-step methodology
---
Step 1 is to raise awareness on the real issues underlying a business' inability to achieve success or remain successful. Step 2 is to reflect on where potential opportunities within your operating model, talent and workforce structure reside. Step 3 is to develop strategies, metrics and a healthy work culture through multiple critical aspects of your business, including leadership, diversity, inclusion, innovation, pragmatism and analytical savviness.
---
Why ARYA?
---
If everyone on your relay team are the fastest, most efficient runners, does it really matter if they're going in the wrong direction? ARYA Effective will help you and your employees in pursuing the right goals and delivering efficiently as a consequence of creating the most effective path.
---
---